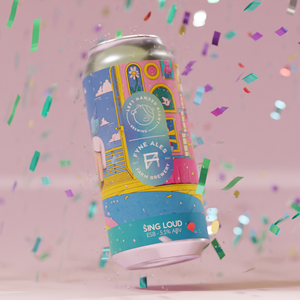 A real special Bitter brewed with the fine folk of Fyne! 

ABV 5.5%
Brewed in collaboration with our good friends at Fyne Ales to celebrate our eighth birthday!
A modern take on a classic ESB, a wonder combination of Olicana and Endeavour hops combine with rich malts to give notes of plum, raisin, caramel and a pleasing bitterness to finish.

Canned on: 27/03/23
ALLERGENS: Barley
Vegan friendly 🌱
2.4 units per can - please drink responsibly