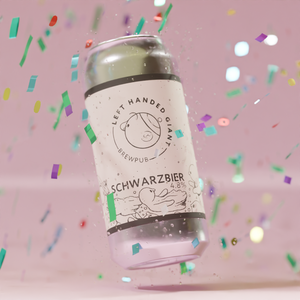 Brewed as a homage to one of our fondest beer related memories; drinking beautiful Schwarzbier in Bamberg. 
ABV 4.8%
The beer opens with flavours and aromas of toasted nuts and dried fruit, meeting delicate notes of chocolate and a subtle herbaceous quality. The finish is bitter-sweet and eminently moreish.
VEGAN FRIENDLY 🌱
At LHG Brewpub we specialise in unfiltered lagers and crisp, sessionable beers.
2.1 units per can - please drink responsibly