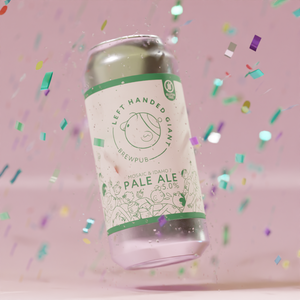 Hazy Pale Ale dry hopped with Mosaic and Idaho 7 and always gluten free! 
ABV 5.0%
Canned on 11/04/2023
Another punchy little hop combo drops into our gluten free series. Mosaic & Idaho 7 elevate one another here, to bring notes of Lychee, Guava and blueberry muffin atop our classic pale ale malt grist.
2.2 units per can - Please drink responsibly