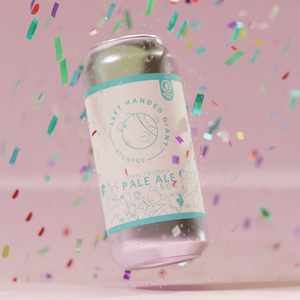 Hazy Pale Ale dry hopped with Idaho 7 and Strata, and always gluten free! 
ABV 5.0%
Canned on 03/10/2023
Idaho 7 and Strata hops combine harmoniously in this pale ale to give bright notes of sliced peach, tangerine and strawberry sherbet. Underpinned with a satisfying dankness. Our house pale grist ties it all together with a light breadiness and sweet biscuit character to finish.
2.2 units per can - Please drink responsibly