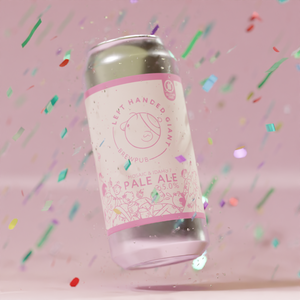 Hazy Pale Ale dry hopped with Citra & Loral and always gluten free! 
ABV 5.0%
Canned on 04/05/2023
A match made in heaven! Citra and Loral hops combine in the latest iteration of our dual hopped pale ales, bringing a floral bouquet atop tropical and lemon undertones. Our biscuity malt base ties everything together for a smooth and rounded finish.

2.2 units per can - Please drink responsibly