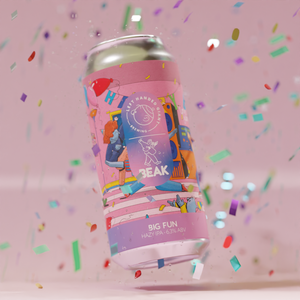 Our 3rd Bithday Collab with the unmistakable Beak! A delicious fruity Hazy IPA.

ABV 6.3%
Brewed in collaboration with our good friends at Beak to celebrate our eighth birthday!
A smooth and velvety base, owing to our highest-ever quantity of oats and wheat. with some spelt for good measure, using a range of pellet and liquid hop products, Galaxy, Eclipse, Nelson and Vic secret make for a dazzling bouquet of sweet mandarin, passion fruit and gooseberry.
Canned on 28/03/2023

ALLERGENS: Barley, Oats, Wheat

Vegan friendly 🌱
2.86 units per can - please drink responsibly