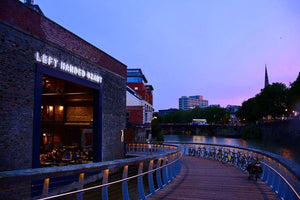 One of our knowledgeable staff will take you on a tour through the brewery and show you how we do things here at the Brewpub and share some of the history of the building before taking you upstairs and leading you on a guided tasting of a flight of our beers.
Tour time will be around 45 minutes, with a further tasting session of around 30 minutes.
Max number of attendees per tour is 12 people.
Sessions run at the following times:
Wednesday: 19:00 - 20:30
Saturday: 12:30 - 14:00
Any questions please email brewpub@lefthandedgiant.com
***No Children or Dogs on the brew floor.
***We reserve the right to refuse entry to intoxicated guests.
This booking is for LHG Brewpub, located in City Centre, NOT our St Phillips Taproom