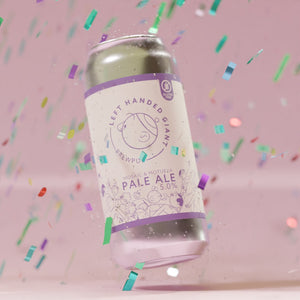 Hazy Pale dry hopped with Mosaic and Motueka, and always gluten free! 
ABV 5.0%
Canned on 19/10/2023
This latest Gluten-Free Pale combines the bright, limey character of Motueka with the rounded sweetness of Mosaic. Expect the punchy citrus of a Mojito, with all the herb and floral tones of an orchard in full bloom. Little pops of blueberry and layers of mango and tangerine add a smoothness to be savoured.

2.2 units per can - Please drink responsibly